About the Journal
The Journal of Multidisciplinary Studies in Human Rights & Science (JMSHRS) arises from the urgency to promote open science due to current global challenges that interconnect science, technology, and society.
We offer the research community publication and discovery services of selected open research products in the fields of Human Rights, Sustainable Development, Ethnobotany, New Technologies, Special Populations, and Drug Policy.
The JMSHRS is an initiative of the European Institute for Multidisciplinary Studies on Human Rights and Science - Knowmad Institut to promote the production and communication of Open Science by conducting specialized open-access research and publications to improve linkages between open science contributions to evidence-based public and private policymaking... Learn more about the Journal
Current Issue
Vol. 5 No. 4 (2023): Challenges surrounding Integrated Water Resources Management in Guatemala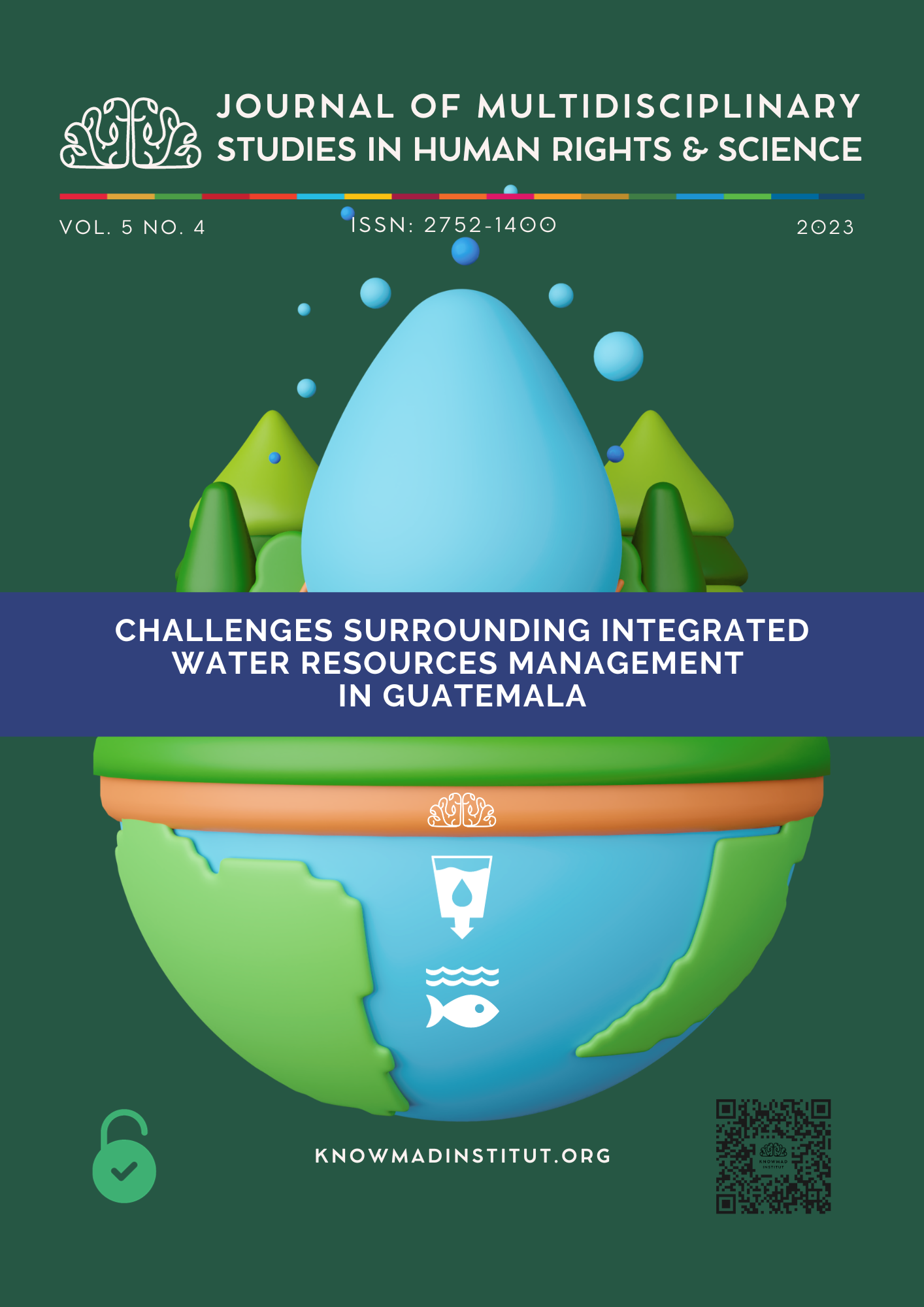 Water is essential in all aspects of life, serving as a crucial resource for any nation's survival and growth. Environmental experts in Guatemala acknowledge the country's ample water supply, yet they highlight a significant deficiency in its management capabilities. A key Sustainable Development Goal focuses on providing universal access to water and sanitation, urging the implementation of integrated water resources management at every level, possibly extending to cross-border collaborations, by 2030. This study provides an insight into Guatemala's legal and institutional framework, revealing its fragmented legal system and the inadequacy or duplication in institutional roles necessary for effective and sustainable water resource management. It underlines the need for robust information systems to track water sources and usage, the importance of public investment in water accessibility, and a geographic approach to managing river basins within Guatemala. Additionally, it emphasizes the need for conflict analysis to foster discussions leading to a unified legal framework and highlights the critical role of local governments in providing clean drinking water and sanitation services in their areas.
View All Issues

Journal of Multidisciplinary Studies in Human Rights and Science
ISSN 2752-1400
The JMSHRS is a Diamond Open Access journal, which means that all content is freely and permanently available to the user or his/her institution. The journal provides open and immediate access to its content, at no charge to either the author or the reader. Users may read, download, copy, distribute, print, search or link to the full text of articles, or use them for any other lawful purpose, without seeking prior permission from the publisher or the author. This conforms to the BOAI definition of open access and all are published under the CC BY-NC 4.0 license.