About the Journal
The Journal of Multidisciplinary Studies in Human Rights & Science (JMSHRS) arises from the urgency to promote open science due to current global challenges that interconnect science, technology, and society.
We offer the research community publication and discovery services of selected open research products in the fields of Human Rights, Sustainable Development, Ethnobotany, New Technologies, Special Populations, and Drug Policy.
The JMSHRS is an initiative of the European Institute for Multidisciplinary Studies on Human Rights and Science - Knowmad Institut to promote the production and communication of Open Science by conducting specialized open-access research and publications to improve linkages between open science contributions to evidence-based public and private policymaking... Learn more about the Journal
Current Issue
Vol. 5 No. 3 (2023): Development of Critical Thinking: Effects of Teaching Strategies in a Writing Course for Communication Students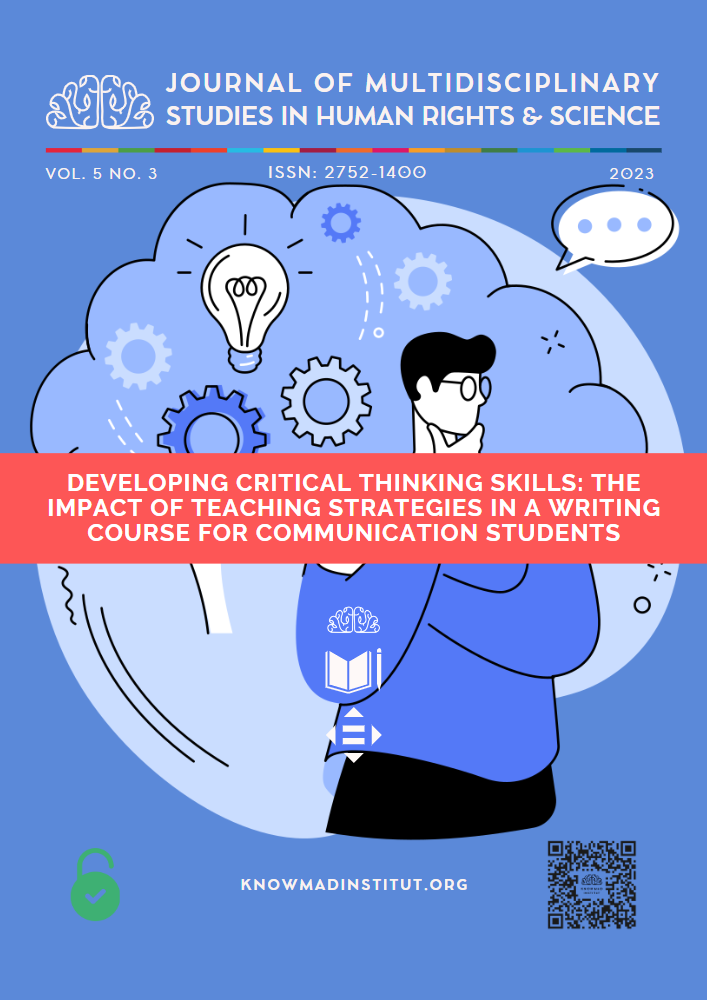 This research aimed at determining the incidence of the application of teaching strategies in the development of critical thinking skills in students of the subject Writing Styles majoring in communication at Universidad Don Bosco. Using a quasi-experimental design, the critical thinking skills of two groups of students were measured before and after the treatment applied to the experimental group.
View All Issues

Journal of Multidisciplinary Studies in Human Rights and Science
ISSN 2752-1400
The JMSHRS is a Diamond Open Access journal, which means that all content is freely and permanently available to the user or his/her institution. The journal provides open and immediate access to its content, at no charge to either the author or the reader. Users may read, download, copy, distribute, print, search or link to the full text of articles, or use them for any other lawful purpose, without seeking prior permission from the publisher or the author. This conforms to the BOAI definition of open access and all are published under the CC BY-NC 4.0 license.