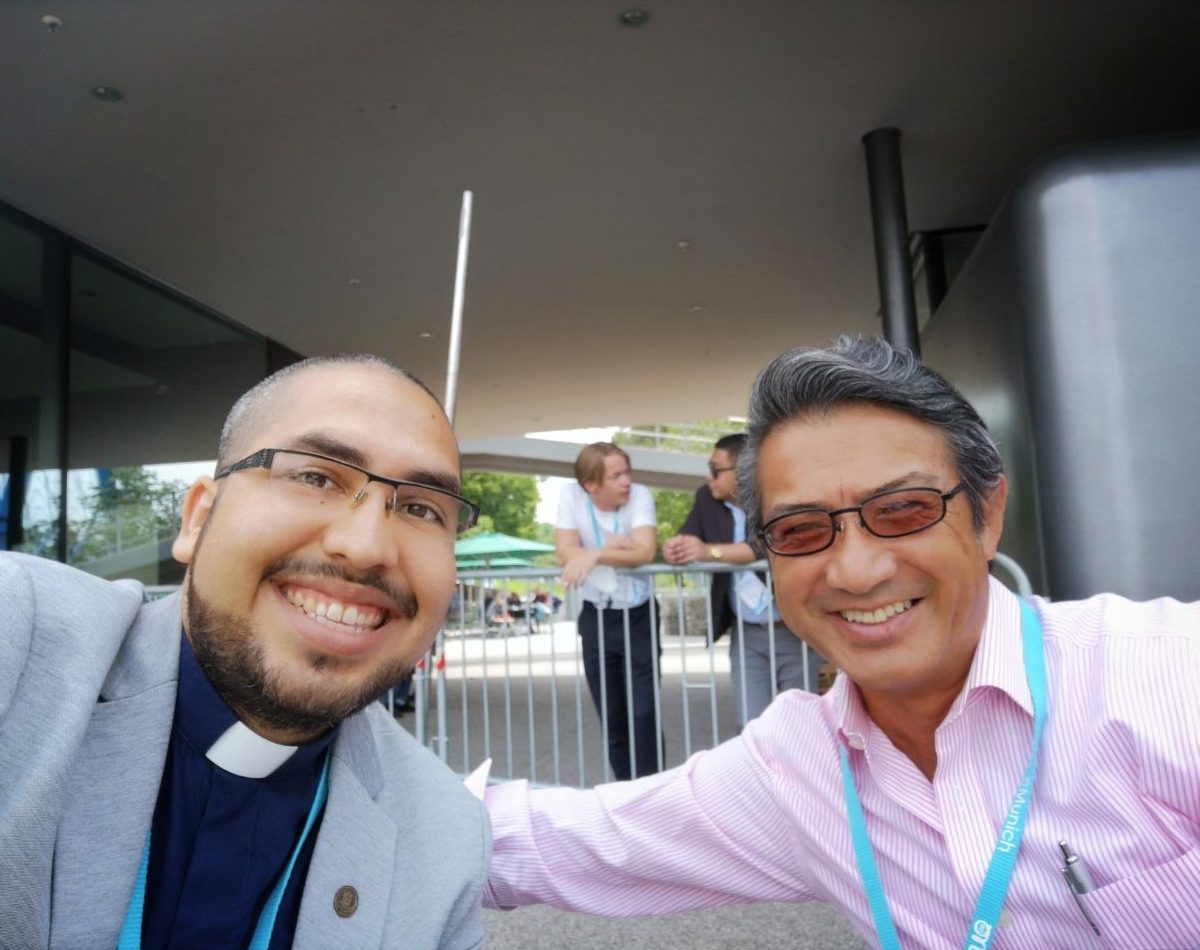 During the One Young World 2021 Summit held in Munich, our CEO & Co-founder Rev. Martin Diaz who participated as a delegate from El Salvador had the opportunity to meet with Kimihito Okubo who is a member of the OYW board of directors, founder of OYW Japan, and a promoter of intercultural dialogue for peace building.
The One Young World 2022 Tokyo Summit will take place from May 2022 with over 2,000 young leaders from over 190 countries using the Summit as a platform to demonstrate the growing importance of young leaders and the value they create in today's world. The arrival of One Young World in Tokyo offers Japan and its Asian neighbors a unique and timely opportunity; a chance for young leaders to truly take the actions needed to create the sustainable future we all demand, where everyone has a role to play and no one is left behind.
The Knowmad Institut, as an active part of the Rome Consensus 2.0, is always looking for ways to contribute to its expansion and visibility, so we have set out to present this globally important initiative at the OYW 2022 Summit in Tokyo. The main objective of the Rome Consensus 2.0 is to contribute to the transition towards a Humanitarian Drug Policy to save lives, alleviate suffering and maintain human dignity by fighting against the social, legal and cultural criminalization and stigmatization of People Who Use Drugs (PWUD) and people suffering from substance use disorders.
The Rome Consensus is a story of commitment
The Rome Consensus for a Humanitarian Drug Policy was created in 2005 and developed as a partnership between the Italian Red Cross ( (ItRC)), the International Council on Security and Development (ICOS) and the Villa Maraini Foundation (VMF). This initiative was established to address specific dimensions of the drug problem based on existing knowledge and best practices of the past 40 years. The aim was to promote, within the National Societies of the International Red Cross and Red Crescent, a health-based approach to drug-related suffering, and to boost humanitarian action in this area. The Rome Consensus was signed by 121 National Red Cross and Red Crescent Societies from around the world.
The establishment of a broader alliance between civil society, activists, professionals, beneficiaries and all NGOs working in the field are driving this effort for peace building in territories affected by the violence of the war on drugs and the recovery of the dignity taken away from the most vulnerable populations.
The Rome Consensus 2.0 is providing a reference model for best practices in humanitarian drug policy for the coming decades.
OYWJ Chairperson, Kimihito Okubo Joins Rome Consensus 2.0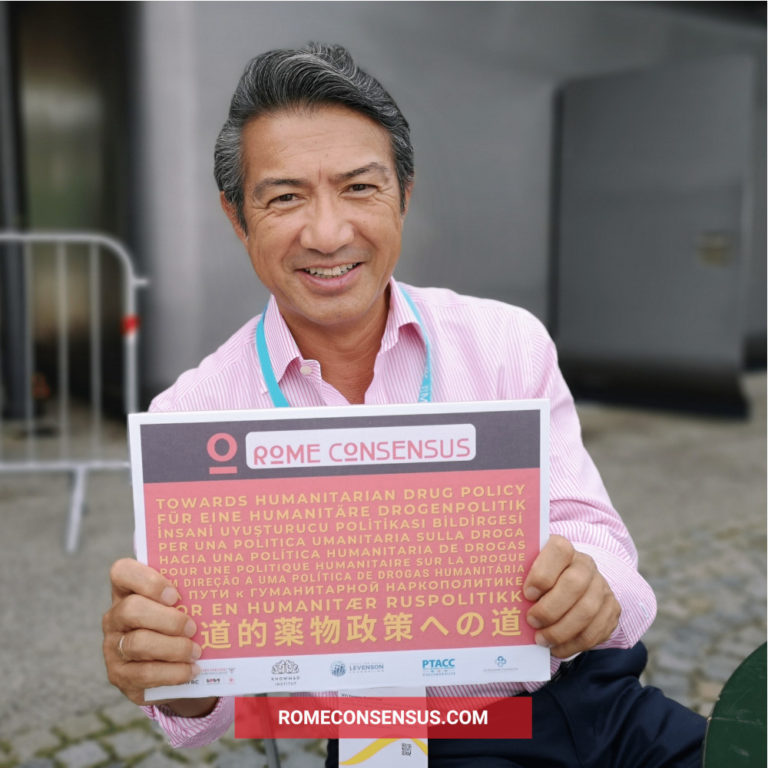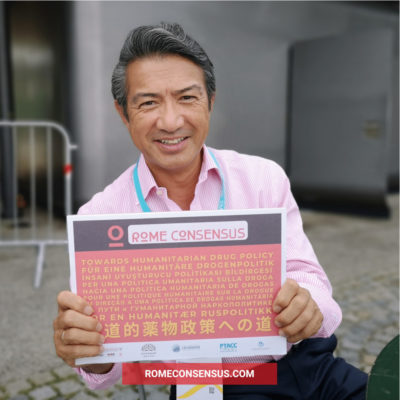 The main organizer of the One Young World 2022 Summit being congruent with the spirit of promoting peace building agreed during this year's summit in Munich to join the Rome Consensus 2.0 for a humanitarian drug policy. From the Knowmad Institut and on behalf of the RC2.0 alliance, we thank Mr. Kimihito Okubo for his support and invite all OYW ambassadors who wish to join the alliance to contact us at [email protected]
Global Young Leaders Join Rome Consensus 2.0