Cambio de régimen y política de drogas en México
Keywords:
Crimen Organizado, Narcotráfico, Derechos Humanos, Políticas de Drogas, SDGs, SDG 16, SDG 10
Abstract
El primer objetivo de este artículo es identificar una breve narrativa histórica de los regímenes políticos y su vínculo con las políticas de drogas en México. Seguido por analizar el estado actual de la política de drogas en México con la nueva administración presidencial. En los últimos veinte años, México pasó de ser un país con un régimen político de un partido único y con un régimen presidencialista, a uno con pluralismo político y una reconfiguración del poder en el Estado mexicano. En virtud de ello, el ámbito de las políticas de drogas durante la misma temporalidad se construyó en ámbitos domésticos muy apegados a las agendas particulares, transformaciones en el ámbito del tráfico de drogas y con una fuerte orientación derivadas de las relaciones bilaterales con Estados Unidos.
References
➔ Aguilar, R., & Castañeda, J. (2009). El narco: la guerra perdida. México: Punto de lectura.➔(2012). Los saldos del narco: El fracaso de una guerra. México: Punto de lectura.
➔ Astorga, L. (2001). The limits of Anti-Drug Policy in Mexico. International Social ScienceJournal, 427-434.
➔ (2004, 2012). El siglo de las drogas. El narcotráfico, del porfiriato al nuevo milenio. México:Grijalbo, Proceso.➔(2004, 2015). Drogas sin Fronteras. México: De Bolsillo.
➔ (2007). Seguridad, Traficantes y Militares. México: Tusquets.
➔ Aguinaco, A. B. (2017). Cannabis for personal use in the Supreme Court of Mexico: Legal caseand potential for policy change. International Journal of Drug Policy, 9–10.
➔ Atuesta, L. (2014). La política de drogas en México 2006-2012: análisis y resultados de unapolítica prohibicionista. Aguascalientes: CIDE.
➔ (2016). Un análisis de la evolución del crimen organizado en México a través de losnarcomensajes. Monitor CIDE PPD, 7-9.
➔ Bewley-Tylor, D. (2012). International Drug Control. Consensus Fractured. Cambridge:Cambridge University Press.
➔ Bobbio et al (1997). Diccionario de Política. México D.F.: Siglo XXI.
➔ Boyer, J. F. (2001). La guerra perdida contra las drogas. México: Grijalbo.
➔ Collins, J. (2014). Ending the drug wars. London: LSE, London School of Economics andPolitical Science.
➔ (2017). Rethinking flexibilities in the international drug control system. The InternationalJournal of Drug Policy.➔Colombia, Guatemala and México. (1 de octubre de 2012). Declaración Conjunta. Obtenido deSRE Secretaría de Relaciones Exteriores:https://mision.sre.gob.mx/onu/images/dec_con_drogas_esp.pdf
➔ Comisión Global de Política de Drogas. (2017). Los medios y la opinión pública. En Elproblema mundial de la percepción de las drogas. Contrarrestando prejuicios sobre laspersonas que usan drogas (págs. 28-32). Génova: Comisión Global de Política de Drogas.
➔ Enciso, F. (2009). Régimen global de prohibición, actores criminalizados y la cultura delnarcotráfico en México durante los 1970. Foro Internacional, 595-637.
➔ Meyenberg, Y., & Aguilar, R. (2015). La comunicación presidencial en México (1988-➔2012). México: UNAM, Instituto de Investigaciones Sociales; Gobierno del Estado de Coahuilade Zaragoza.
➔ Stargardter, G. (2016, abril 21). In major shift, Mexico president proposes relaxing marijuanalaws. Retrieved abril 23, 2019, from Reuters:https://www.reuters.com/article/us-mexico-drugs-idUSKCN0XI2GZ
➔ Toro, C. (1995). Mexico's "War" on Drugs: Causes and Consequences. Boulder, London: LynneRienner Publishers.
➔ (1999). The Internationalization of Police: The DEA in Mexico. The Journal of AmericanHistory, 623-640.
➔ UNODC United Nations Office on Drugs and Crime. (01 de 01 de 1999). UNODC. From Bulletinon Narcotics Evolution of international drug control, 1945-1995:http://www.unodc.org/unodc/en/bulletin/bulletin_1999-01-01_1_page003.html➔Woldenberg, J. (2014). Transformaciones del Régimen de Gobierno en México. Nexos. From:De chile, dulce y manteca. Blog de José Woldenberg fromhttps://josewoldenberg.nexos.com.mx/?p=94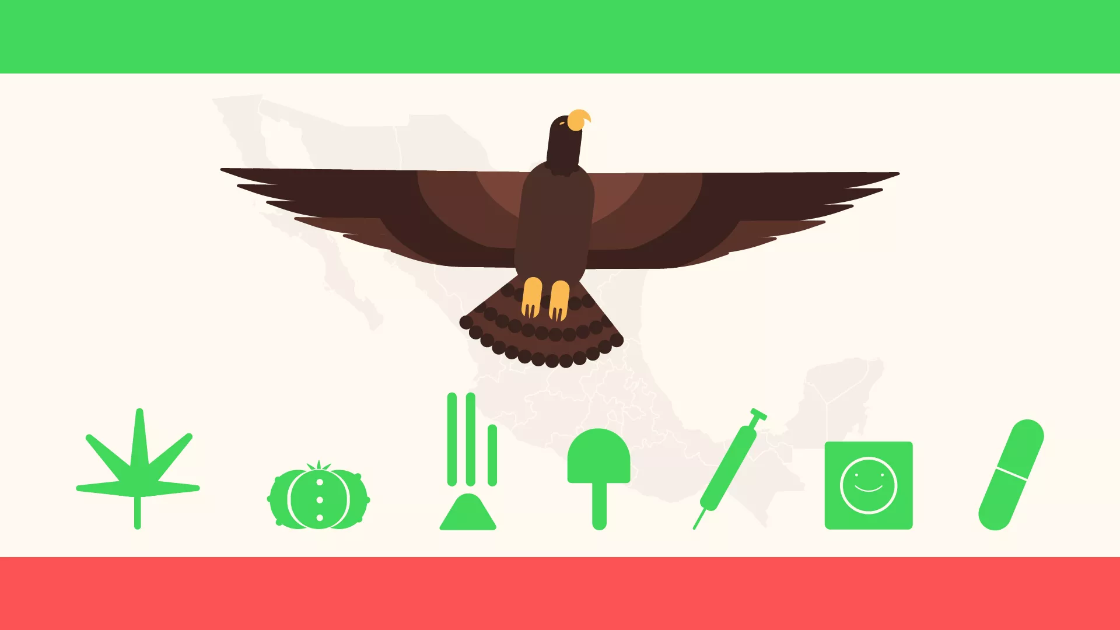 Downloads
How to Cite
Anaya, H. J. (2019). Cambio de régimen y política de drogas en México. Journal of Multidisciplinary Studies in Human Rights and Science, 1(1-4). https://doi.org/10.5281/zenodo.7248211
License
Copyright (c) 2022 Héctor Joel Anaya
This work is licensed under a Creative Commons Attribution-NonCommercial 4.0 International License.
All authors who publish their work in this journal give their patrimonial rights in favor of the JMSHRS on a non-exclusive basis. This means that authors may enter into other independent and contractual agreements to disseminate their text published in this journal. Such as, for example, including it in an institutional, thematic or other repository, publishing it in a book, or other digital or physical media, as long as they explicitly indicate that the work was first published in this journal.

The responsibility for the content of each published work corresponds exclusively to the authors themselves, excluding the editors from any legal responsibility.
The contents of the journal will be disseminated under a Creative Commons Attribution-NonCommercial 4.0 International (CC BY-NC 4.0). All issues are open access (OA) from the moment of publication.