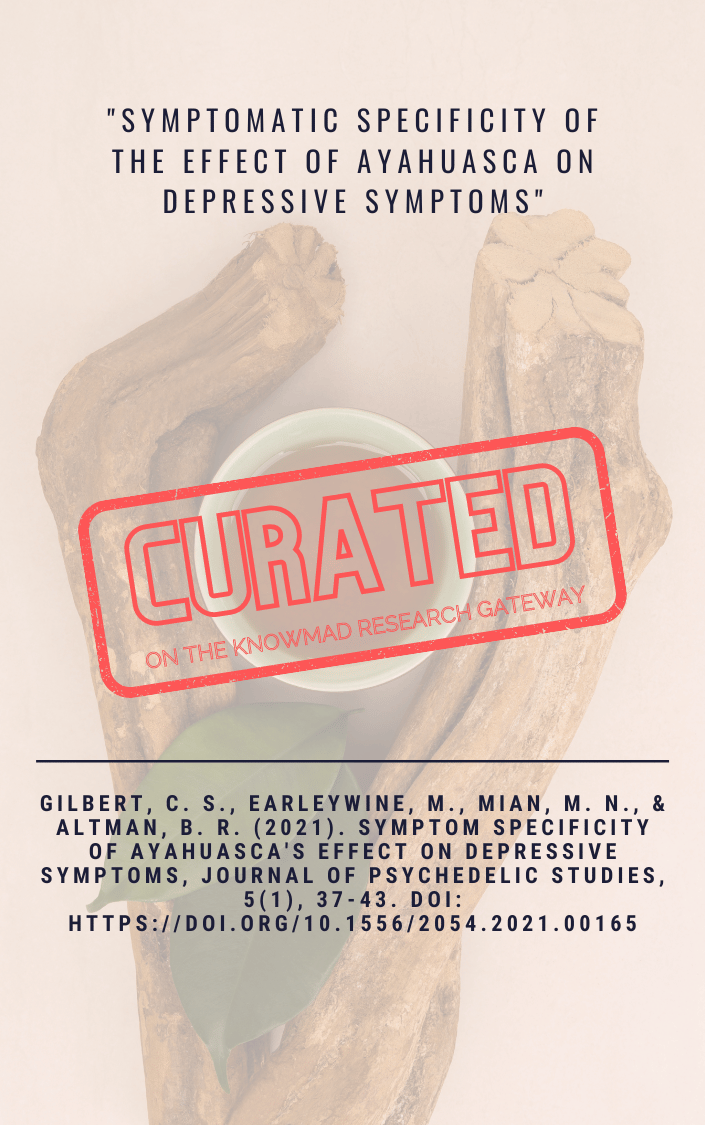 The article entitled "Symptomatic specificity of the effect of ayahuasca on depressive symptoms" deals with the specific effects of ayahuasca consumption on depressive symptoms. Ayahuasca is a psychedelic beverage that has generated great optimism about its ability to treat depression. However, few studies have focused on examining the specificity of symptoms that can be treated with this substance.
This study evaluated the self-reported effects of ayahuasca on individual symptoms of depression using a 10-item scale. More than 120 participants were asked to complete a retrospective assessment of symptoms on the CESD-10 before and after consuming ayahuasca. The results showed that ayahuasca had a more significant impact on affective symptoms, such as hope, depressed mood, and happiness, compared to cognitive, interpersonal, and somatic symptoms, such as insomnia, loneliness, and difficulty concentrating.
The study's authors are Cody Sykes Gilbert, Mitch Earleywine, Maha N. Mian, and Brianna R. Altman, who conducted the research and analyzed the results obtained in the study. The article's conclusions and discussion indicate that patients may benefit from knowing which treatments are most effective in alleviating specific symptoms of depression. And it suggests that ayahuasca may be most helpful in treating affective symptoms, while it may not be as effective in treating symptoms related to sleep, loneliness, and concentration. In addition, the authors suggest that the use of ayahuasca in psychedelic therapies could have great potential for those who seek relief similar to that obtained with serotonergic medications but prefer not to use these drugs.