Synopsis
Elina, a former homeless woman for over 25 years, shares her story of how she rose to prominence.
---
Technical Specifications
Film Title
Elina Dumont : The rebirth of a woman / Élina Dumont : La Renaissance d'une Femme
Directors
 

Juliette Faget, Augustin Rogel, Yoann Riaux, Soutou Kidabili

Writers
 

Juliette Faget, Augustin Rogel,

Yoann Riaux, Soutou Kidabili

Duration
0:05:21
Producers
Eicar
Country of Origin
France
Key Cast:
Élina Dumont
Rating
8.5
Student Project
Yes – Eicar
Language
Persian
Production Budget
–
Completion Date
2021-09-24
Shooting Format
Digital
Screenings / Awards
Official Selection KSFF 2021
Aspect Ratio
16:9
Country of Filming
French
Film Color
Color
Project Type
Short
First-time Filmmaker
No
Genres
Documentary
Other Credits
Project Website / Social Media
 —
---

Director Biography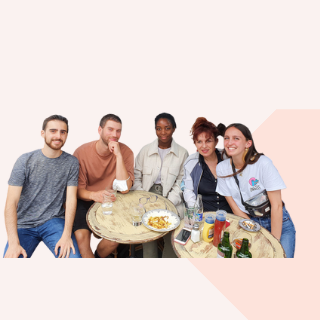 We were 4 students when we made this short documentary. We wanted to talk about homeless women, and we met Elina Dumont, and after learning her story, we focused on her reintegration through her show.
---
Knowmad Review
The team coordinated by Augustin Rogel shows us a committed documentary that tells us about the life of Elina Dumont, the harsh living conditions of homeless people and how this is a serious problem even in the most industrialized countries. The gaps must be reduced and "Elina Dumont : The rebirth of a woman" calls us to work for SDG 10 and 5, also to destigmatize those who suffer from these socio-economic gaps.
Elina Dumont is a woman who shows us the power of will and the conquest of dignity in a sick society that values its members for what they have and not for what they are. A story of overcoming that is shown with careful documentary photography from the perspective of the lens of a diverse team of young filmmakers.
---