The Knowmad Short Film Festival is a creative endeavor of the European Institute for Multidisciplinary Studies of Human Rights & Science – Knowmad Institut aligned to share and apply the experiences of communities and individuals, solve problems and generate opportunities in a resilient and contextual way.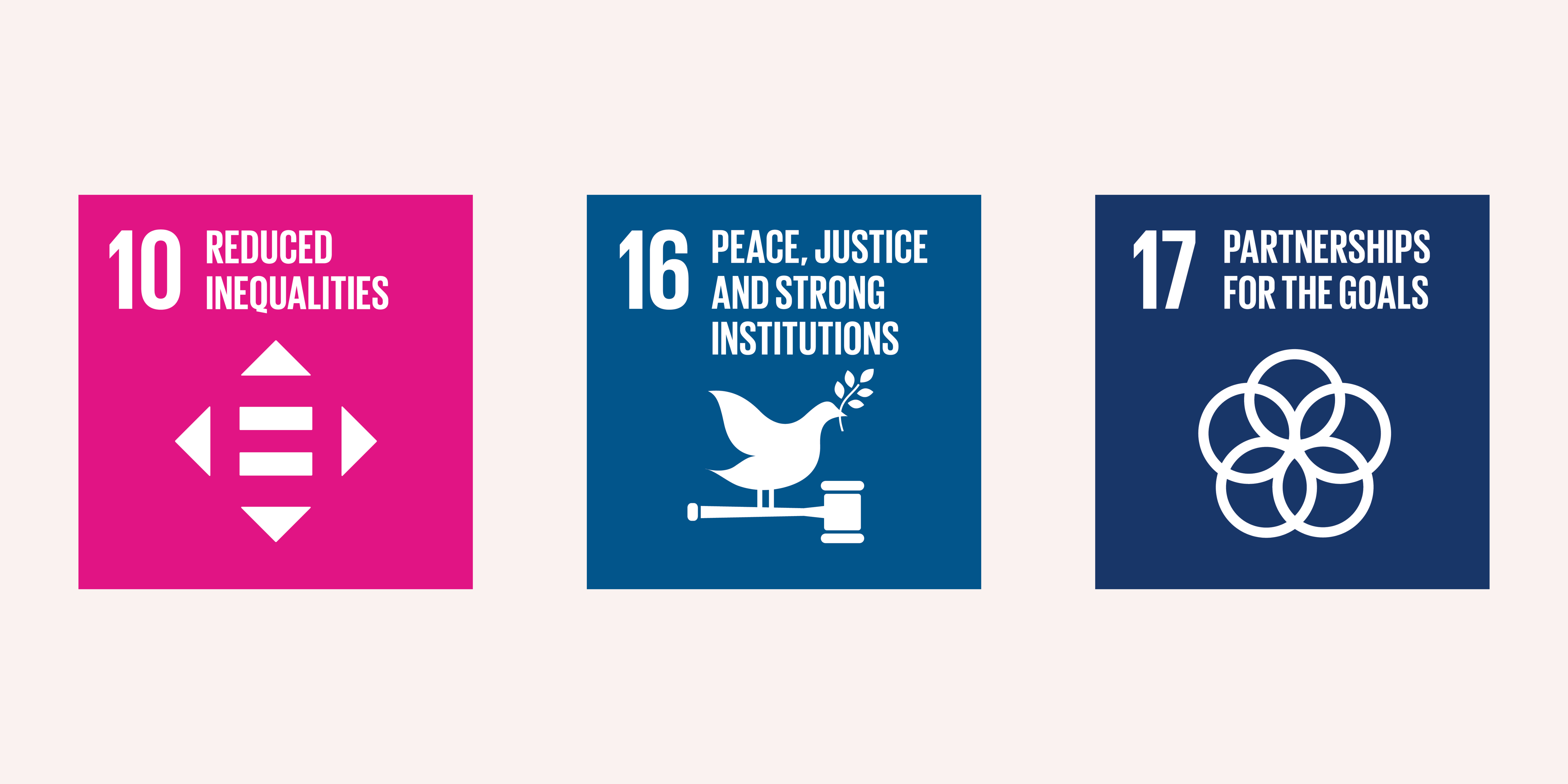 The goal is to transform information into knowledge. The festival seeks to promote SDGs 10, 16, and 17.
We are Knowmads (Knowledge-Nomads): creative, imaginative, innovative, and collaborative people who use technology to build bridges and work with anyone who promotes human dignity, anywhere and anytime to make this world a better place.
At the Knowmad Institut, we strive to give voice and actions to Human Dignity and Human Rights in public and private policies.
Knowmad Short Film Festival: Linking Human Dignity with the Seventh Art
Objective:
The objective of the festival is to make visible the situation of human rights through the democratization of cinematography and the lens of people living in traditionally invisibilized territories as a way of preserving the ethnosphere.
The final selection of short films will be used to make a Film Essay.
---
Knowmad Short Film Festival value works that:

Have high regard for the narrative, characters and its technical aspects and how these elements are creatively weaved together into one coherent whole using elements of cinema to portray the plight, struggles and triumphs of advocating Human Dignity and Human Rights.
Visually and appropriately represent the groups, individuals, communities and collectives paving the way for a more inclusive & sustainable society.
Explore the boundaries of originality, creativity and independence in presenting the film; and,
Explore new ways to inspire audiences and enrich their appreciation of human dignity and human rights that will spark discussions and impact the society.
---
General Guidelines
Knowmad Short Film Festival aims to discover, encourage, and support filmmakers and visionaries from all over the globe that articulate, interpret and express the advances of Human Dignity and Human Rights through the democratization of the cinematography and lens of people living in traditionally invisibilized territories.
The festival is open for all students, amateurs and professional filmmakers. Film entries should have a running time of not more than 7 minutes, including the opening & closing credits.
Films may be in any genre. Also, film entries must not have been posted in any online platform prior to their screening in the festival.
Films should be submitted on or before November 15, 2021; 11:59 pm (German Time).
---
Mechanics
The film festival is open to any individual or group. Films shall be open for fiction and non-fiction, genres and styles.
Entries should articulate, interpret and express the advances of Human Dignity and Human Rights through the democratization of the cinematography and lens of people living in traditionally invisibilized territories.
Participating individuals or groups must follow the Knowmad Institut on at least two social media channels: Twitter, Instagram, YouTube, Facebook, or TikTok.
Interested participants should attend the launching of the Film Festival. Although not required, it will be useful for the applicant to know what films are we looking for at the film festival.
Films that have qualified in the pre-selection process shall undergo an interview for the final screening of the film festival.
Films that will be selected in the final selection process will be announced on (date of announcement) at (Social Media Pages of Knowmad Institut)
All communications to filmmakers will be published by the official Knowmad Short Film Festival Secretariat. All notifications from other sources, individuals, or unauthorized outlets are not recognized by the KSFF organizers. Official Selection Filmmakers who have qualified for primary screening will also be notified thru email.
The decision of the Board of Judges is final and irrevocable.
---
Technical & Legal Requirements
Films must be in H.264, .mov or .mp4 format shot through Mobile Phone.
Entries should have a minimum of 720P resolution.
Films in other languages must provide English Subtitles.
Films must be made after September 2019.
Secure Consent of Use to all copyrighted music used when submitting film. Copyright violations shall be seriously faced by the filmmaker upon receiving formal complaints and may cause disqualification from the festival. Filmmakers are encouraged to use or create original music in musical score or background music.
Obtain authorization from the country of location for films that will feature native people or groups, indigenous practices, or autochthonous artifacts.
Underage Filmmakers, Production Crew, and/or Actors must secure a Parent's/ Guardian consent upon the submission of their entries.
Films must premiere in the Knowmad Short Film Festival. Entries that have been submitted to other film festivals or have been posted online shall be grounds for disqualification.
All submitted entries must include the Entry Form and signed Terms and Conditions.
---
Apply and Submit your Film Now
---
Empower human dignity and the preservation of the ethnosphere through the first short film festival made by & for Knowledge Nomads through a donation