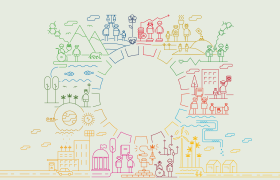 « …The tragedies caused by the lack of adequate and effective control of drug markets have increased social suffering, especially in relatively less developed countries and regions.
That is the reason why sustainable development opportunities must be taken as a guidance to improve the performance of drug policies. But this will not be possible without a strong public administration and efficient evidence-based public policies that, without repeating schemes worn out by the absence of results, take on the challenge of incorporating a new focus.
For all these reasons, we commend the efforts that Civil Society is undertaking to achieve an effective political incidence of this agenda, and we gladly join in an open dialogue where diverse voices and visions can fit. »
Diego Martín Olivera Couto,
Secretary-General, National Drug Council,
Office of the Presidency of the Republic, Oriental Republic of Uruguay.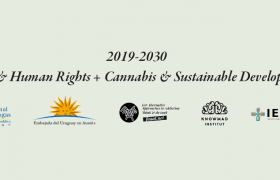 European Institute for Multidisciplinary Studies on Human Rights and Science 15 March 2019 United Nations Headquarters in Vienna, Austria Highlights: Launch of the Report "Cannabis & Sustainable Development" a fundamental tool for civil society, academia, private sector and governments for the period 2019-2030. Presentation of the Berlin Declaration with the support of more than a…
Drug Policies & Human Rights Drug Policies Motivated by the exacerbated violence, extrajudicial executions and massacres that the "war on drugs" has produced and continues to produce, particularly in the Northern Triangle of Central America and Southeast Asia. The lack of support for the participation of civil society in intergovernmental spaces, the lack of knowledge…
Workshops & Trainings Are you part of a group, an NGO, a house of studies or a company that seeks to deepen the theory and implementation with respect to human dignity? We currently offer the following topics: Human Rights and Sustainable Development SDGs – Sustainable Development Goals War on Drugs and Human Rights Cannabis and…
Blog The Historical Reclassification of Cannabis at the United Nations The Historical Reclassification of Cannabis at the United Nations This day, December 2, 2020, will be remembered as the historic … diciembre 2, 2020 No hay comentarios Blog Joint statement on access and safe use of medicines Joint Statement of Knowmad Institut & Nierika AC…
About us We are Knowmads: creative, imaginative, innovative and collaborative people who use technology to build bridges and work with anyone who promotes human dignity, anywhere and anytime to make this world a better place. At the Knowmad Institut we strive to give voice and actions to Human Dignity and Human Rights in public and…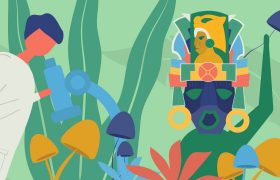 This contribution is a brief review of the prohibition of psychoactive substances, mainly of medicinal plants at an international level, finding that the westernization of knowledge presents one of the obstacles when applying ancestral knowledge about herbal medicines.
In addition, it looks at the intersections between the fourth industrial revolution, the use of psychedelics and mental health.
Keywords: Psychedelics, Mental Health, Human Rights
The Rethink Conference 2020 is an opportunity to build bridges, join forces and gather input from key stakeholders who are building the future…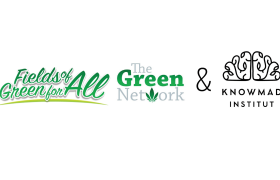 We, the people who use Cannabis throughout South Africa who are the keepers of traditional knowledge of the plant, have been freed after 110 years of the State-led violations of our right to privacy and our dignity as human beings after the Constitutional Court's judgement "decriminalising the use or possession of Cannabis by an adult…
TEAM Martin Diaz Co-Founder & CEO Experience: Human Rights & Drug Policy Advocacy at United Nations, Open Source Software Advocacy, Communications and new media; Research, Event organization, Public Relations, Interreligious Relations and international Networking Daniela Kreher Co-Founder & President Experience: International drug policy and cannabis research; Project management; Interreligious Relations and Networking (Argentina, Uruguay, Paraguay,…