Synopsis
An Iranian woman leaves her husband and travels to Russia. Memories of her world cup trip come up, as well as an uncomfortable secret …
---
Technical Specifications
Film Title
Spring in Autumn
Directors
Ghasideh GOLMAKANI
Writers
Ghasideh GOLMAKANI, David M. Lorenz
Duration
0:07:00
Producers
Ghasideh GOLMAKANI, David M. Lorenz, Thom Palmen
Country of Origin
Russian Federation
Key Cast:
Sima Burgin, Reza Kianian
Rating
8.1
Student Project
Yes – Sorbonne
Language
Persian
Production Budget
–
Completion Date
2021-11-01
Shooting Format
Digital
Screenings / Awards
Winner KSFF 2021
Aspect Ratio
2:35:1
Country of Filming
Iran, Islamic Republic of, Latvia, Russian Federation
Film Color
Color
Project Type
Short
First-time Filmmaker
No
Genres
Drama | Fiction
Other Credits
Sound Design and Music: Younes Eskandari; Director of Photography: David M. Lorenz; Voice Over: Parichehr Sheibani; Assistant Director: Reza Masoudi, Negar Joneidi
Project Website / Social Media
http://ghasidehgolmakani.com/
---
Director Biography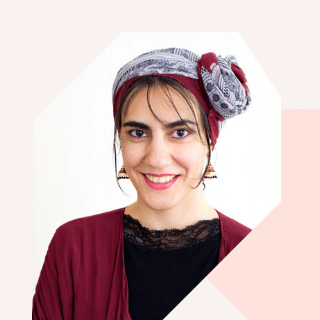 Ghasideh Golmakani was born in Tehran, into a family of journalist and artists. At age 18, she moved to Paris to follow her studies in "Art history" and "Cultural studies". Back in Iran, she started to make movies.

In her fiction films, Ghasideh mainly treats taboos in the deeply traditional Iranian society; themes such as "street harassment", "child abuse" and general daily violence on women. Some of her more known short films were "Limbo", "Online Shopping" and "Horn".
Besides the movie-making, she is writing analytical articles for several Iranian magazines such as the "Film Magazine".
She has also been the author of a biographical book about Ali Abbassi, who was the most important producer of the New Wave, before the Iranian revolution.
Recently, Ghasideh has curated programs for short film festivals such as ZINEBI, Busan Short Film Festival, Brussels Short Film Festival, Show Me Shorts and more with a focus on Iranian women filmmakers.
Director Statement
"The lack of basic rights for women in the world is an issue that is important to me. Especially because I come from a country where prejudice against women is still very high and where basic rights are restricted. I decided to make this film to remind us how a woman can lose all her time and life here, and be forced to forget about her dreams and her love. But also with the hope that she might be liberated one day." Ghasideh GOLMAKANI
---
Knowmad Review
In a world of patriarchal oppression, Ghasideh Golmakani presents us with a story of inner search and liberation interspersed with impeccable photographic direction. Beyond the technical aspects, "Spring In Autumn" stands out for its call for reflection on SDGs 5 and 10.
---