Monitoring‌ ‌&‌ ‌Information‌ ‌Center‌ ‌for‌ ‌‌Human‌ ‌Rights‌ ‌Violations‌ ‌during‌ ‌the‌ ‌COVID-19‌ ‌Pandemic‌
An initiative of the Knowmad Institut
The Problem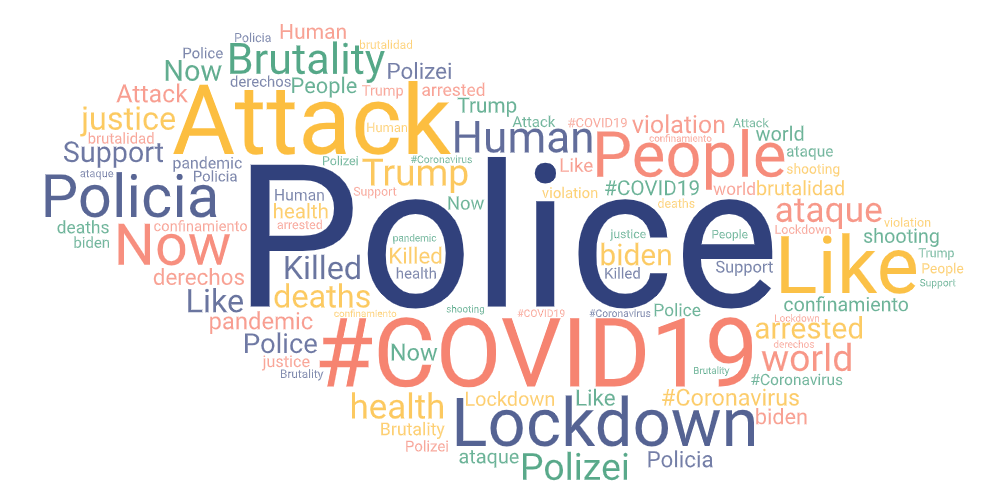 Since the beginning of the COVID-19 pandemic, there has been an increase in the level of human rights violations. The violations include a wide range of cases. They range from acts of domestic violence to violations committed by governments and other public authorities. Furthermore, human rights violations during the COVID-19 crisis can hardly be reported to the authorities. Because in most cases, this requires the victims to physically appear before the pertinent agencies, while access to those bodies is very limited due to the crisis and its regulations.
Consequently, many of the human rights violations are reported in social media or can be effectively traced there. As a technologically well-versed think tank and action tank, we see an important field of work here: the verifiable tracking, documentation, and communication of human rights violations, which are reported in social media, particularly twitter with the help of block-chain technology and data analysis. The problem outlined concerns all countries in the world. Our research languages are English, German, and Spanish.
Project Aim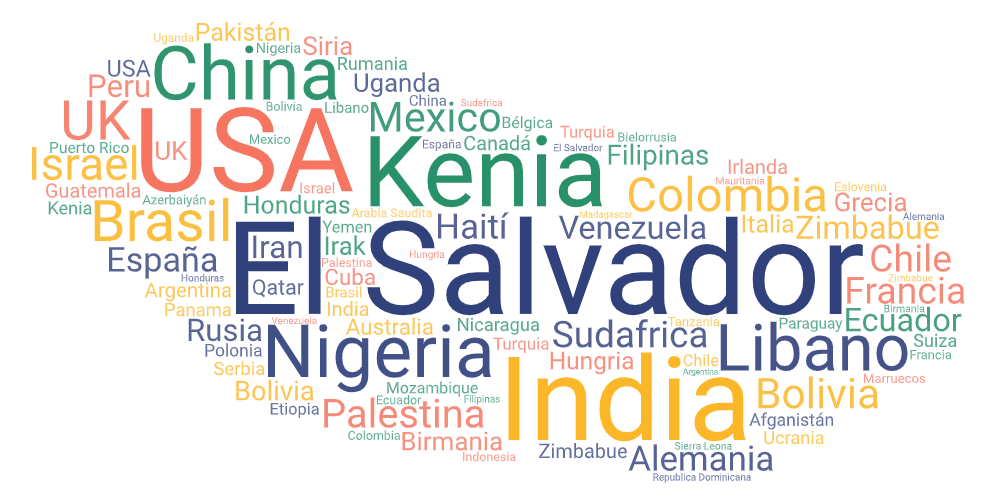 Our project aims to take action against human rights violations in the course of the COVID-19 pandemic. We do this by documenting human rights violations, reported on Twitter, and using blockchain technology to have a Time Stamp, documenting relevant media inputs in a verifiable manner and mapping them periodically. Moreover, we regularly communicate our findings to the public, human rights defenders, journalists, organized civil society stakeholders, as well as governments and international organizations.
In this way, verifiable data, together with public awareness of the particularly worrying effects of the crisis, will serve as a basis for combating human rights violations around the world. With the implementation of these objectives, we are also laying the cornerstone for the gradual establishment of the Human Rights Violations Monitoring and Information Center in the course of the COVID-19 pandemic and beyond.
Taking into account the systematic violations of human rights in the framework of the current health crisis, from the Knowmad Institut we are working with our allies and volunteers in a register of such violations based on complaints, photographs, and videos published on Twitter.
Note: This map is a preliminary version, so it will have constant changes and corrections when necessary.
The purpose of this independent observatory is to collect and analyze complaints of human rights violations during the confinement resulting from the COVID-19 pandemic and to produce a report for submission to the Office of the United Nations High Commissioner for Human Rights, the World Alliance of National Human Rights Institutions and the Inter-American Commission on Human Rights.
Methodology
Advanced Search with specific parameters including time ranges, geolocation, keywords.
Exploration and review of results.
Information gathering + Open Time Stamp.
Analysis and fact-checking.
Mapping.
Second, fact-checking.
Upload information to the map
Third fact-checking.
Report Development
Mapping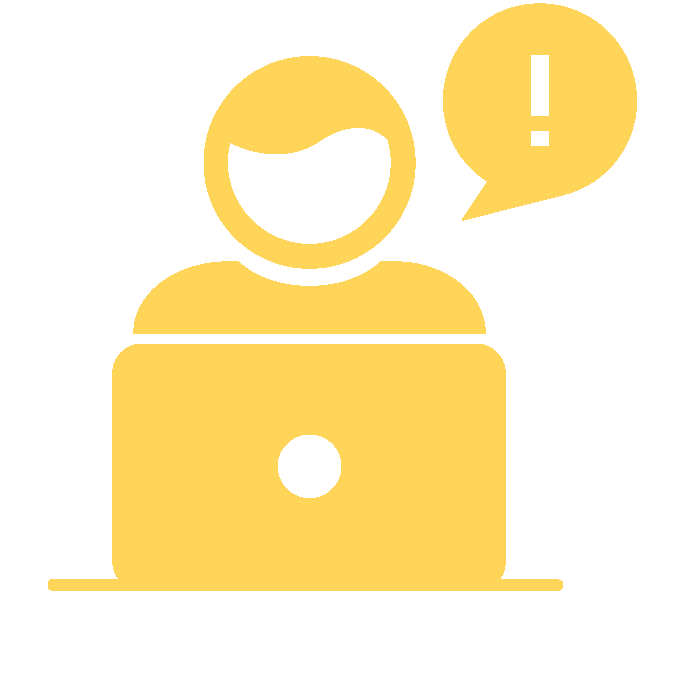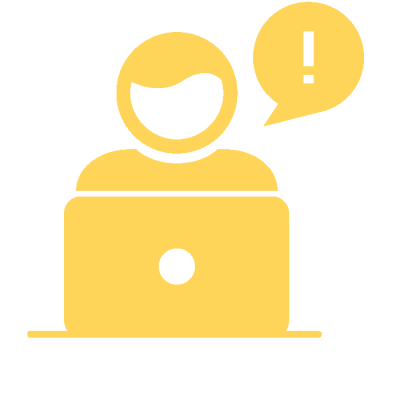 WARNING: The following map contains images and videos that can hurt your sensitivity, we recommend caution!
Last update of mapped data:
Help us continue our work, with your support we can deepen and accelerate the mapping of human rights violations during the lockdown measures. GIVE NOW & MAKE GLOBAL IMPACT
---
Top 10 Countries with the highest number of reports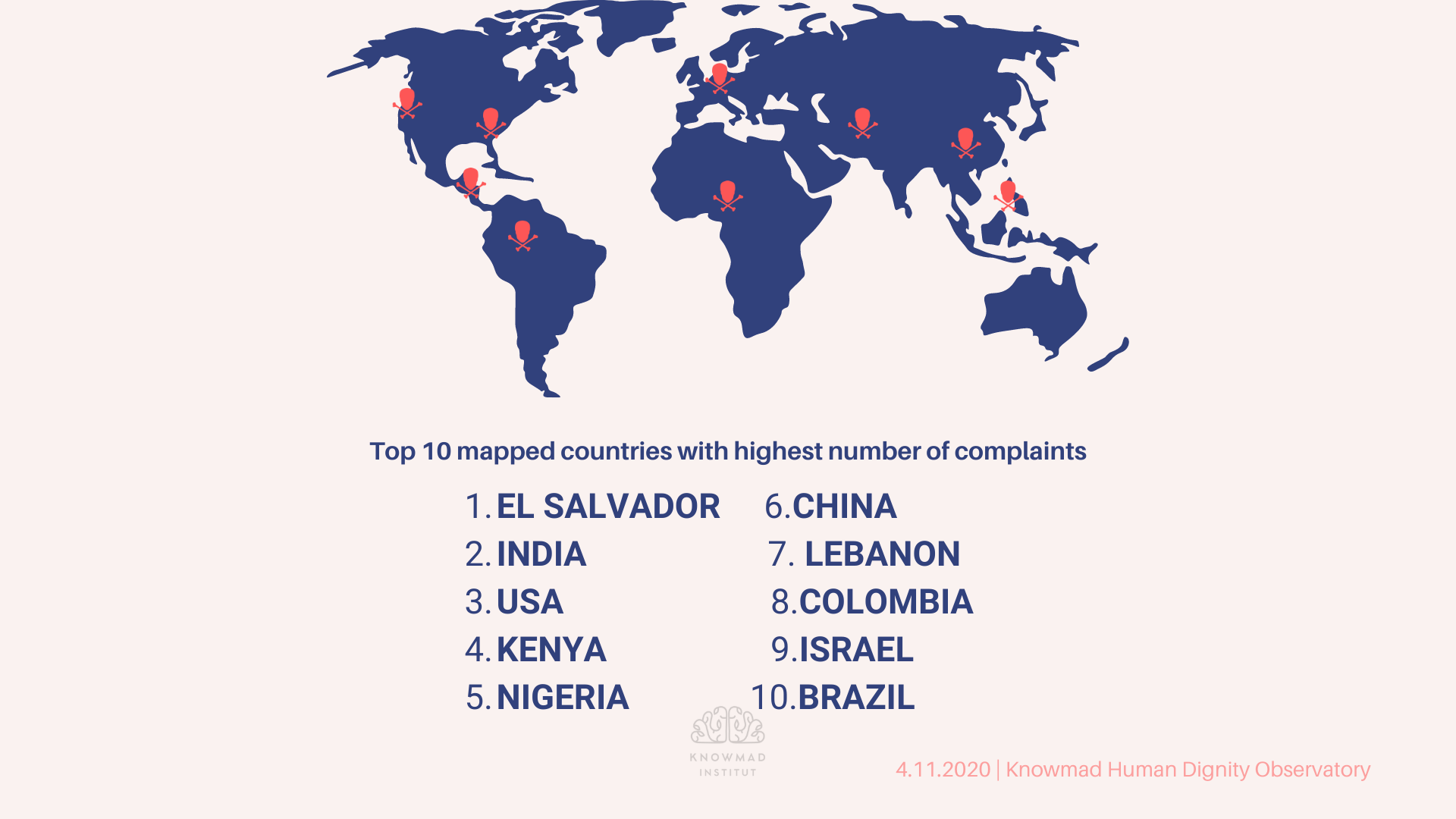 Affected SDGs And Human Rights Violations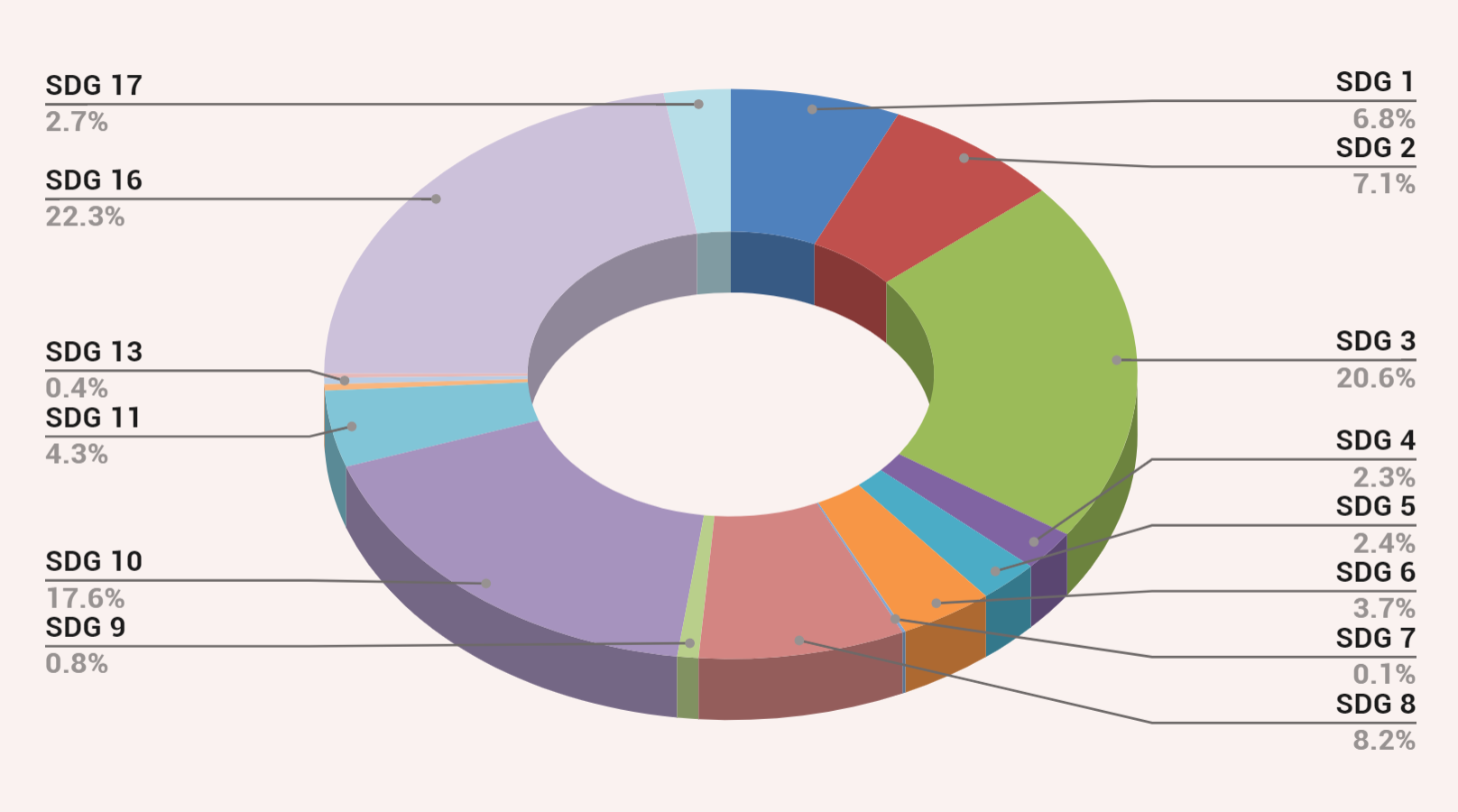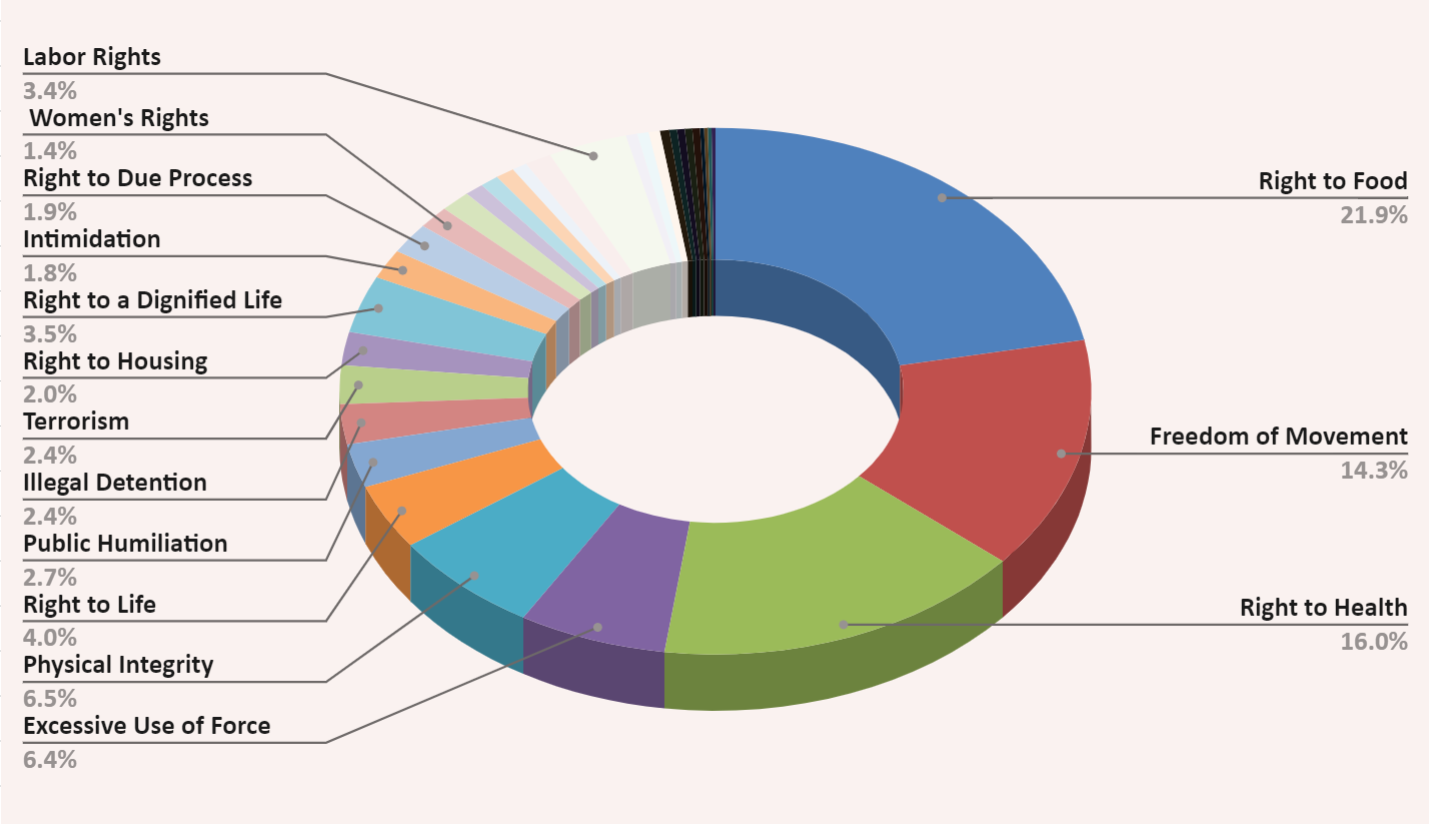 ---
Other Data Generated by Text Analysis
Last update of concatenated data for analysis:
---
Allies & Credits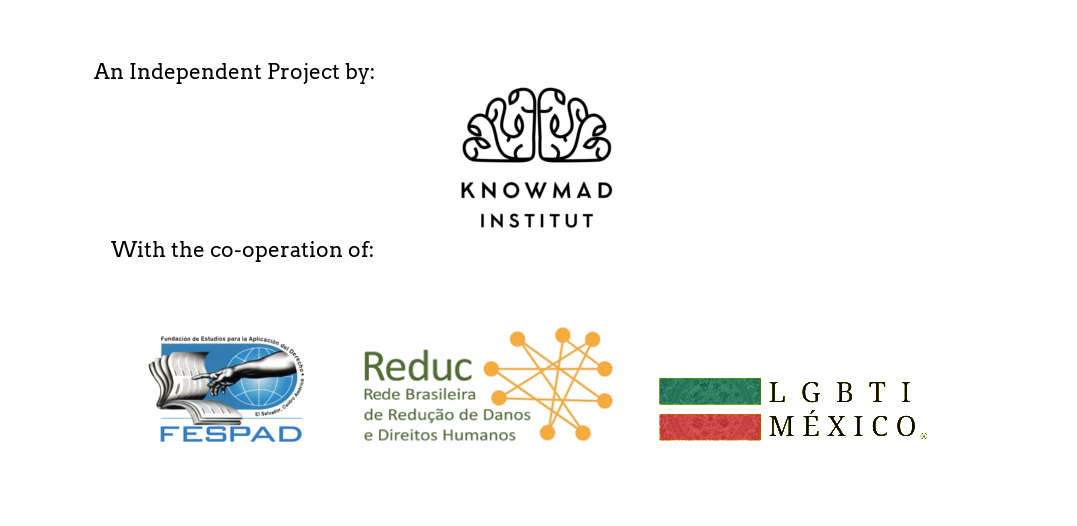 Coordinator: Díaz Velásquez, M. I. | Advisors: Navas, N., & Knoblauch, M. | Volunteers: Torres, M., & Romero, O | CC BY-NC 4.0 // 2020 | Map content has been published under licence Licence ouverte/Open Licence Map background credits OSM Dark (jawgmaps) Tiles courtesy of jawgmaps – Map data © OpenStreetMap contributors, under ODbL. ‌
---
SUPPORT THE OBSERVATORY
➡️ https://www.paypal.me/knowmadinstitut
➡️ Bank Account:
Knowmad Institut gUG
IBAN: DE53 1705 2000 0940 0577 43
BIC (SWIFT): WELADED1GZE
Bank: Sparkasse Barnim